PROCESS FLOW ON HOW TO RETRIEVE/RESET PORTAL LOGIN PASSWORD
1.Type in the address bar on your browser unnportal.unn.edu.ng as shown below.

2. Press the enter key on your keyboard, the following screen will appear.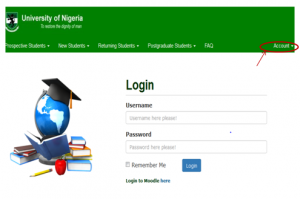 3. Click on "Account" on the right side of the screen to see the next screen as shown below. Observe the dropdown menu under "Account"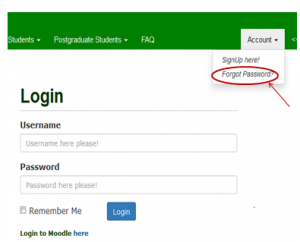 4. Click on "Forget Password?", to see the following screen.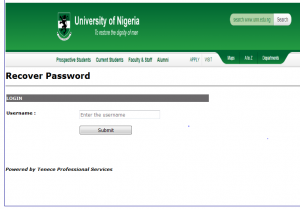 5. Type in your registration number as username. Then, press the enter key or click on "Submit" button and the screen below will appear.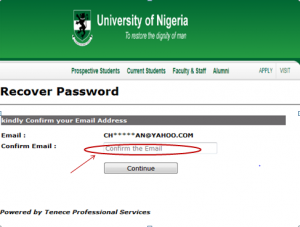 6. Confirm your e-mail by typing in your e-mail address in full, in the column provided, then click on "Continue" button.
7. Your password will automatically be sent to your e-mail account.
Kindly click on DOWNLOAD to get the offline version