PROCESS FLOW ON HOW TO LOGIN FOR CBT EXAM
Students are admitted to the exam venue using their university identification card.
Login using your registration number as the user name and password E.g 2016/234567.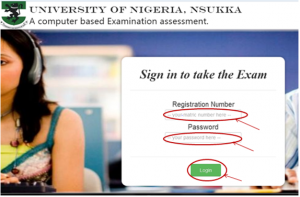 Click on login to access your questions.
NB
Only student that have duly registered for the course online would be allowed to gain access to the examination questions.
Ensure you type your registration number correctly including the slash else a message would pop up "The Application number is not found in the database", as shown below.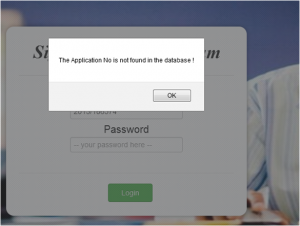 Ensure you come into the exam with your batch else this message would pop up "Please you do not have course to write now" as shown below.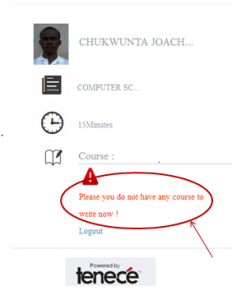 Kindly click on DOWNLOAD to get the offline version.