---
KEY OFFICIALS OF SERVICOM UNIT
Professor Benjamin Chukwuma Ozumba
Vice Chancellor and Chairman, SERVICOM Committee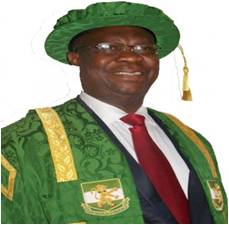 Profile:
Professor Ozumba was appointed the Vice-Chancellor of the University of Nigeria, Nsukka in June 2014. Prior to that, he was a Professor/Consultant in the Department of Obstetrics and Gynaecology in the Faculty of Medical Sciences and Dentistry; a position he held for over twenty (20) years.
Professor Ozumba studied medicine at the University of Lagos where he obtained his Bachelor of Medicine and Bachelor of Surgery. Subsequently, he gained his postgraduate qualifications from the Royal College of Obstetrician and Gynaecology in the United Kingdom and College of Surgeons in the United States of America.
Professor Ozumba has over thirty years of professional and administrative experience with considerable knowledge of project planning and management gained both in academia and the wider industrial sector. He is an established researcher of international repute with numerous publications in Gynaecology, Oncology, General Gynaecology; and Abortion/Reproductive, Infected and Maternal and Fetal Medicine; author of a number of books and editorial member of several journals. He also held several national and international appointments, chaired a number of national committees and contributed immensely in the improvement of university education in Nigeria.
He has received a number of national and international awards and honours, including the Swedish Anders Fredrik Regnell Award for the break-through study of 'hypertension, diabetes and obesity'; Distinguished Service Award from the President of International Federation of Obstetricians and Gynecologists; Fellow Royal Society of Medicine from England and Takemi Fellow in International Health from Harvard School of Public Health in recognition of his work and contribution in the field of medicine.
Professor Ozumba has been responsible for several initiatives, including the introduction of graduate Doctor of Medicine (MD) degree in clinical departments of the College of Medicine, the first of its kind, East of the Niger and facilitating the initiation and accreditation of the first Faculty of Dentistry in Eastern and Northern Nigeria, by the National Universities Commission. Through his charity work, Ozumba has established an NGO responsible for the conduction of free medical outreach programme for the treatment of rural communities in Nigeria
Professor Ozumba hails from Abba in Njikoka Local Government Area of Anambra State. He is married to Chinelo Ozumba (Nee Udokwu) and blessed with five children.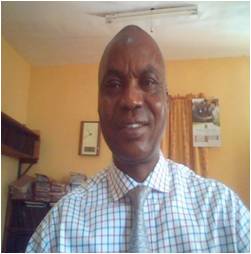 Professor Chikelue Ofuebe
Focal Officer and Director, SERVICOM Unit  
Professor Chikelue Ofuebe
Professor of Public Administration and Local Government
University of Nigeria
email:  director.servicom@unn.edu.ng
chike.ofuebe@unn.edu.ng
website: www.unn.edu.ng
Profile
Professor Ofuebe was appointed the pioneer University of Nigeria SERVICOM Focal Officer and Director, SERVICOM Unit for the 2014/2015 and 2015/2016 sessions by the Vice Chancellor. Prior to that, he has been a Professor in the Department of Public Administration and Local Government; where he taught since 1993.
Professor Ofuebe was admitted into the then University of Ife, Ile-Ife in 1978 where he studied Political Science. Subsequently, he had his postgraduate studies in the University of Nigeria, Nsukka, culminating in his being awarded the PhD degree in Political Science in 1993. His doctoral work, titled The State, Peasants and Land Acquisition in Nigeria: The Lower Anambra Irrigation Project and Ayamelum Clan was funded through a grant from CODESRIA after a highly competitive selection process.
Professor Ofuebe has garnered, over the years, solid teaching, research, administrative and consultancy experiences. He was lecturer in Government, College of Education, Eha-Amufu, 1987-1988; lecturer and pioneer Ag. Head of Department, Department of Social Studies, College of Education, Eha-Amufu, 1988-1991; part-time lecturer and Ph.D Candidate, Department of Political Science, University of Nigeria, Nsukka, 1988-1991; and lecturer (and Professor), Department of Public Administration and Local Government, University of Nigeria, Nsukka, 1993 till this 2015.
In addition, Professor Ofuebe has variously acted, meritously, as a Resource Person or Consultant to UNICEF, UNDP, Transparency International, INEC, Health System Development Project, The Shell Petroleum Development Company, State Governments, among others. He has worked for these organizations in such areas as Planning, Programme Monitoring and Evaluation, Gender, Youth Development, Communication, Interpersonal Relations, Team Management, Managing People, Transparency in Service Delivery, Needs Assessment, Governance, and so forth.
Professor Ofuebe has published highly acclaimed four books, edited three others, written numerous influential journal articles, and authored a multiplicity of book chapters (primarily to help disseminate knowledge since he is aware that these category of publications count for little in promotions). He devotes unalloyed interest in mentoring students to attain high intellectual heights and exposure for their self-actualization and inherent display of research dexterity.
Professor Ofuebe is married to Uzoamaka Anthonia and the union is blessed with four children. He is from the agricultural haven of Ifite Ogwari in Ayamelum Local Government Area of Anambra State.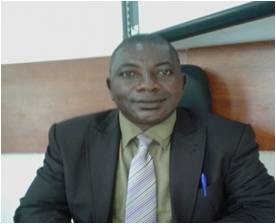 ASOGWA, MICHAEL ODINAKACHUKWU
Principal Assistant Registrar (SERVICOM Unit)
Email: mike.asogwa@unn.edu.ng
Phone: 08039332231
 Mr Michael Odinakachukwu Asogwa is a Principal Assistant Registrar in the SERVICOM Unit, University of Nigeria, Nsukka. He has previously served in the Public Relations Office of the University for the length of 10 years.  His experiences in the Admissions and Exams Units of the Registry, and also in the Computing Centre, have culminated in developing him into being a renowned administrator.
Mr Asogwa was born in 1962 at Nru-Nsukka and also hails from Nru –Nsukka in Nsukka Local Government of Enugu state. He had his Primary Education at Nru Community Primary School, and Secondary Education at Agu-obu Owa High School, Ezeagu. He studied at University of Nigeria, Nsukka and obtained Diploma in Mass Communication, specializing in Public Relations. He later obtained his Bachelor and Master's Degrees in Education also at the University of Nigeria, Nsukka. He is happily married with children.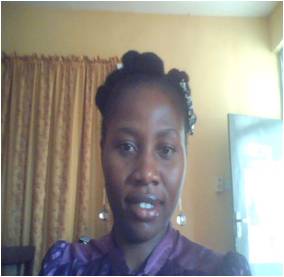 Nwankwo, Ogechi-Whyte
Charter Desk Officer and Secretary in the SERVICOM unit
Email: ogechi.okeke@unn.edu.ng
Phone: 08038287369
Nwankwo, Ogechi-Whyte was appointed to serve as a Charter Desk Officer and Secretary in the SERVICOM unit of University of Nigeria, Nsukka, in May, 2015. Prior to that, she has served as an Administrative Officer in the Vice Chancellors office, University of Nigeria, Nsukka.
Nwankwo Ogechi-Whyte studied Psychology at the University of Nigeria, Nsukka where she obtained a Bachelor of Science degree, and gained her Postgraduate qualification in Human Resource Management, with the Enugu State University of Science and Technology.
Nwankwo Ogechi has gained some administrative and human resource experience from various offices she previously occupied. For over a period of four years, she served as a relationship manager in First Bank of Nigeria, Plc. This position requires her to ensure and maintain a smooth and profitable relationship between the bank and her customers. She also judiciously served in the admissions section of the Sandwich and Evening Programmes Unit, of the University of Nigeria, Nsukka, where she ensured that candidates applying to be admitted into the Sandwich Programme of the University were treated fairly and admitted on merit. She also used her relationship skills to promote a smooth and cordial relationship among staff and between staff and students.
Nwankwo Ogechi-Whyte is a native of Ndiowu in Orumba South Local Government Area of Anambra state. She is married to Dr. Elochukwu Nwankwo and blessed with children.
---
SENSITIZATION PROGRAMME PAPERS
       DISCIPLINE TOWARDS ENHANCED SERVICE DELIVERY
       ICT AS A TOOL FOR EFFECTIVE SERVICE DELIVERY