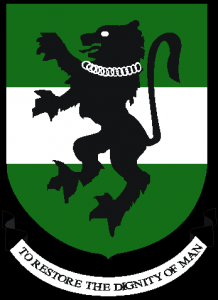 DEPARTMENT OF NURSING SCIENCES, FACULTY OF HEALTH SCIENCES AND TECHNOLOGY COLLEGE OF MEDICINE, UNIVERSITY OF NIGERIA, ENUGU CAMPUS
COMMUNITY CARE, SAVE THE MOTHER AND CHILD INITIATIVE RESEARCH GROUP
COMPOSITION OF THE GROUP
1. DR IJEOMA ONYEKACHI EHIEMERE- SENIOR LECTURER – LEADER
2. DR PAT U. OKPALA- LECTURER 1 – MEMBER
3. MRS HELEN OKOYE- LECTURER 11 – SECRETARY
4. MRS IJEOMA MADUAKOLAM- GRADUATE ASSISSTANT – MEMBER
5. MS CHIDINMA EGBICHI OGBONNAYA  – MEMBER
FOCUS- The focus of the research group is to assess and diagnose major health problems in communities particularly the safety of mothers throughout the maternity cycle and that of children within the first five years of life in rural communities.
CONCEPTS
Community care is the basic  health care rendered to different segments of the population within the community. The importance of the health of the community cannot be overemphasized as a healthy community is a rich community. When people are healthy they engage in economic activities that will improve their quality of  life and when the quality of life is improved they become more creative and can  initiate actions for better development.  To achieve community care, the following tools used in community nursing practice is employed. Such as community Needs Assessment, Problem Oriented Assessment, Community Diagnosis, and implementation of health strategies to achieve community care.
Save the mother and child initiative involves the promotion of the health of mothers and children thereby reducing the unacceptably high morbidity and mortality prevalent in most rural communities in Nigeria. It incorporates prevention, control and treatment of health problems affecting   mothers such as haemorrhage, Pregnancy Induced Hypertension and sepsis as well as childhood illnesses including diarrhoea, malaria/febrile conditions, pneumonia and malnutrition.
JUSTIFICATION
Most rural communities in Nigeria lack  basic social amenities and health facilities, and where  available,  they are poorly utilized (Iyalomhe & Iyalomhe, 2012). This promotes ill health among the population from preventable and treatable health conditions. Other contributors to health problems  include ignorance, poverty, harmful cultural beliefs and practices.
The health of mothers is invaluable resource in every family in any nation especially in the areas of childrearing and home keeping hence the parlance "train a woman and you have trained a nation". However, women and children continue to die in Nigeria from preventable and treatable causes. The global maternal mortality rate (MMR) was estimated at 210 per 100,000 live births in 2010 with Nigeria listed among the 8 countries with highest values together with India accounting for one third of global deaths (WHO et al, 2012). The maternal mortality rate for Nigeria was estimated at 560 per 100,000 live births (World Bank, 2013). This is far below MDG 5 target which is to reduce such death to 250 per 100,000 live births in 2015. The risk of dying in pregnancy in Nigeria is 1 in 29, Sub-Saharan African average is 1 in 39 while the global average is 1 in 180 (Cooke & Tahir, 2013). The common causes of maternal mortality in Nigeria are haemorrhage, sepsis, and Pregnancy Induced Hypertension. (FMOH & Jhpiego, 2011)  The under 5 Mortality rate in Nigeria remains unacceptably high at 158 per 1000 live births compared to MDG 4 target of 64 per 1000 live births by 2015. With few weeks to 2015, Nigeria is unlikely to achieve these targets ( National Demographic and Health Survey  Preliminary Report, 2013).
A number of childhood illnesses including diarrhoea and pneumonia have been implicated as major causes of morbidity and mortality among children below five years of age. Nigeria ranks second among mostly poor and  populous countries with death toll of 241, 000 among  children under age five due to pneumonia and diarrhea in 2010. Also India and Nigeria together account for more than a third of all under five deaths from diarrhea diseases  with the two countries contributing 24 and 11% respectively. These same countries also have significant populations without improved water and sanitation (UNICEF, 2013).
STATEMENT OF INTENTS
With this background, the research group intends to create new insights and innovative solutions to common health problems with the ultimate goal of reversing significantly the negative health indicators among different  segments of the rural population.
The information generated will be used to design programmes that will contribute to the improvement in the quality of life of rural dwellers.
Information, Education and Communication tools will be used to promote behavior change among rural dwellers with reference to harmful cultural beliefs and practices that are inimical to health especially those related to pregnancy, childbirth and child rearing.
Baseline information from the studies will be used to enhance advocacy, community mobilization and sensitization that will achieve the overall goal of a healthy community.
References
Cooke, J G. & Tahir F (2013) Maternal health in Nigeria with Leadership: Progress is Possible.
Report Paper, Center for Strategic and International Studies (CSIS) Global Health Policy     Center. http://csis.org/files/publication/130111 Cooke HealthNigeria web pdf  (Accessed December, 2014)
FMOH & Jhpiego (2011) Save the Children, Saving Newborn lives in Nigeria: Newborn health
in contextof Integrated Maternal and Newborn and Childhealth (IMNC) Strategy. 1ST edition, Abuja
Iyalomhe, G. B. S. and  Iyalomhe, S. I. (2012) Health Seeking Behaviour of Rural Dwellers in
Southern Nigeria. Implications for Health Care Prifessions. International Journal of    Tropical Diseases & Health, 2 (2) P 62- 71 www.sciencedomain.org (Accessed December, 2014).
National Demographic and Health Survey Preliminary Report (2013)
http://microdata.worldbank.org/index.php/catalog/2014  (Accessed December, 2014)
WHO, UNICEF,UNFPA and World Bank (2012). Trends in Maternal Mortality: 1990 to 2010. Geneva.
 World Bank (2013) Maternal Mortality Rate ( Modelled Estimate per 100, 000 live births)
http://data.worldbank.org/indicator.SH.STA.MMRT (Accessed December, 2014).