PROCESS FLOW OF HOW TO UPDATE PROFILE ACCOUNT ON RESEARCHGATE 
Type in  the address bar on your browser (www.unn.edu.ng) as shown below.

2 . Press the enter key on your keyboard and the following screen  will appear.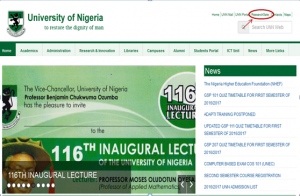 3. Click on "ResearchGate" on the top right side of the page, a screen as shown below will appear.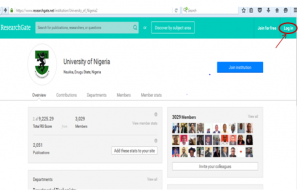 4. Click on "Log in" at the top right side of the screen and the following screen will appears.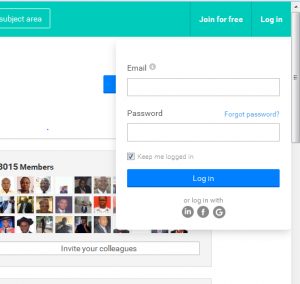 5. Type in your UNN  e-mail and password, click on "Log in", the following screen will  appear.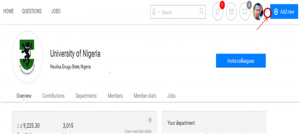 6. Click on the drop down button before "Add new". Observe the  dropdown menu under the button as shown below.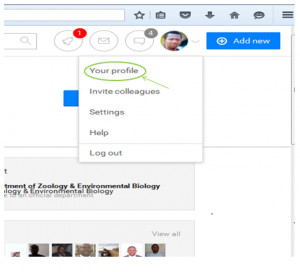 7. Click on "Your profile". The screen you see below is part of the screen where you will edit your account.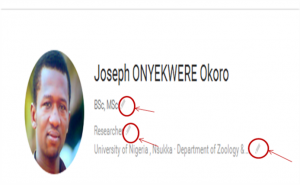 8. Edith your profile following the pencil pointer .
Kindly click on DOWNLOAD to get the offline version