PROCESS FLOW ON HOW TO ACCESS THE MIIT COURSE ONLINE
Type in the address bar on your browser  www.unn.edu.ng as shown below.

2. Then press the enter key on your keyboard, the following screen will  appear.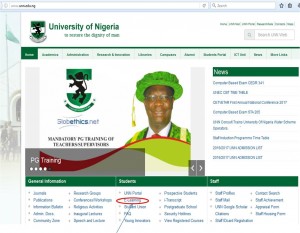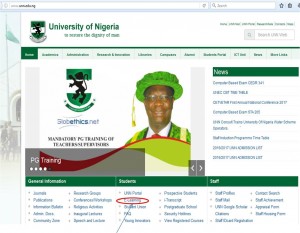 3. Click on "E-Learning, as shown above, the following screen will appear.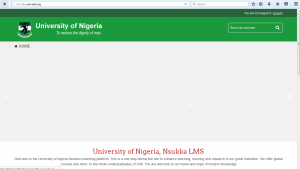 4. Scroll down to see a section of the screen that appears as below.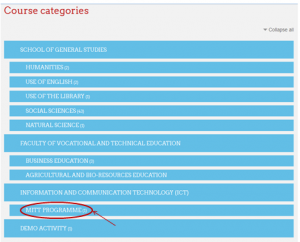 5. Click on "MITT PROGRAMME" as shown above to see the next screen

6.Click on drop down button, and select "ICT/MITT PROGRAMME" which will appear as below
7. Next step requires logging in as a student which requires student's details.
 Kindly click on DOWNLOAD to get the offline version