TIPS ON HOW TO  CONNECT YOUR LAPTOP TO THE INTERNET THROUGH THE UNIVERSITY'S LIONET NETWORK
You need to have a UNN email address and have UNN LIONET Hotspot login details before you can connect to the internet.
You can get the UNN email address at the ICT Zenith Bank building.
Send an email requesting for hotspot details to oncall@unn.edu.ng to get your details.
Ensure your Laptop PC is plugged in or has a good battery charge.
After the PC boots up, switch on the Wi-Fi.
Click on the network connection button on the Taskbar of the PC screen,
Choose a Wi-Fi signal with the most bars. The school Wi-Fi signal carries a (Lionet@) prefix)
Click on the Wi-Fi signal and click CONNECT, wait for it to connect and then click outside the network connection pane to close the Connection pane that popped out.
Open any internet browser of your choice. The browser must have been installed on the PC.
Click on the address bar and enter unn.edu.ng, press enter on your keyboard.
Wait for it to load to Show the UNN Hotspot Login page. Enter your username (your UNN email address) and enter your password, then click Connect.
Wait for it to complete the connecting process to show a page like the one below.
POSSIBLE ERROR MESSAGES YOU MIGHT GET.
If your Username and Password is correct and you can't Login, Click on "CLICK HERE" (as shown on the left hand corner in the above diagram) to reactivate your account. Fill out the fields as shown below and click on Reactivate to activate your hotspot account.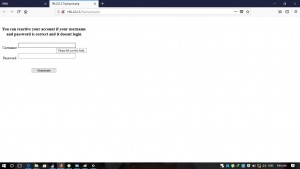 On successful reactivation you'll get this page. You can now go back to the Hotspot page to login and start browsing.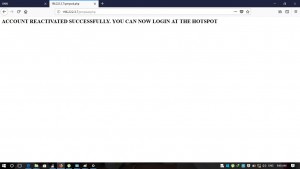 If you have this page below it means you didn't enter the correct username or password. You need to carefully re-type your username and password again. If it still keeps failing please send an email with your UNN email address to oncall@unn.edu.ng (as instructed below) to get your username and password reactivated.
If you get a "Not connected to the Internet" or "Cannot connect to server" error message, check that your Wi-Fi is on and connected to a Lionet Wi-Fi signal.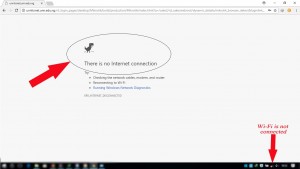 NAMES OF ENGINEERS IN CHARGE OF NEWTROK ZONES
S/N
NETWORK ZONES
LOCATIONS
ENGINEER TO CALL
1
MIS ZONE
SGS; Fac. of Arts; Econs; PAA; CEC; Music; Works; PG School.
VICTOR DONWA

07034681059

2
CARVER ZONE
Carver; CEDR; Fac. of Agric; Fac. of Vet; Students Affairs
CHUKWUMA UGWUOKE

09031503935

3
ICT ZONE
ICT; Fac. of Engineering; JIMBAZ;
ONYEKACHI ONWUCHEKWA

08034318829

4
EZEOPI ZONE
Odim Streets; Ezeopi; Junior staff quarters; Murtala street;
CHARLES IBENEGBU

08030527838

5
ALVAN/DAN FODIO
Franco Halls; PeterOdili; Dan Fodio; Umunkanka street;
CHUKWUDI UGWU

08133056897

6
AWO/EYO-ITA
All Female Hostels; Medical Center;
AFOLABI OSONUGA

09030675388

7
NUGA ZONE
Social Sciences; Inst. of African Studies; Inst. of Education; PALG; Library Science;
CHIEDOZIE EZENWA

08060492441

8
CARTWRIGHT ZONE
Cartwright; Elias Avenue; VC's Lodge; Ukuta Close; Ikejiani Street;
ERNEST OKENYI

07065423507

10
ABUJA ZONE
Abuja; Geology; Old Vet.;
MUSA JIMOH

08105388518