STEPHEN E. NDILI FCA (DEPUTY BURSAR/DEPUTY DIRECTOR, BUDGET AND EXPENDITURE CONTROL MANAGEMENT DIVISION)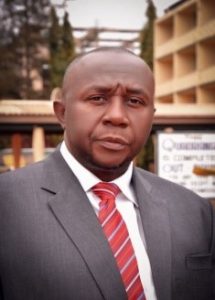 Dear Co-workers and Colleagues,
I wish to introduce to you a newly established Cooperative Society – Lion Multi-purpose Cooperative Society Nigeria Limited. The Cooperative is open to all members of Staff of the University.
We have provided a veritable online real-time service to our members and prospective members alike. The front-end of the cooperative activities is managed with a website, fully integrated with a cloud-based accounting software that allow members view their profile, financials and loan application online-real-time.
Some of the benefits accruable to our members and prospective members include but not limited to the following:
Easy and stress free registration procedure
Enhanced online Loan application as a member
Transparent Management of Members Financial records
Members have access to customized dashboard that gives information about all their activities in the cooperative (especially financials).
Unique Membership ID, synchronized with Staff number.
We encourage thrift (savings) from members.
We have various loan packages for our members with reasonable interest rates.
We will be attracting Mortgage Loans that will enable us Invest in Real Estate to the benefits of our members.
We will be selling commodities (Rice, Vegetable oil, beans etc.) to members with quarterly monthly repayment plan.
Our team of experts will be offering Business Development Plan and Investment appraisal services.
Every member will have the opportunity to become part owner of the cooperative by subscribing to a minimum share capital of N100,000 (in 20 months) and a maximum share capital of N5,000,000.
Resolution to any hurdles or answers to your questions are just a click/phone call away.
For more details, logon to https://lmcsnigltd.org.ng and begin your journey to financial freedom.
For further guidance, find attached, FAQs, Registration guidelines and registration form that will facilitate easy completion of your online registration form.
Our contacts:
Website: www.lmcsnigltd.org.ng
E-mail: lmcsnigltd@gmail.com
Phone: +234(0) 8034077466
+234(0) 803 881 4734
+234(0) 912 440 1489
+234(0) 8101451314
OUR MISSION STATEMENT
To provide economic, effective and efficient services that will assist our members bridge the gap of acute and persistent financial deficit through the pool of resources that will be made available by co-operators and driven by cutting edge technology, sound management of financial and other resources with integrity and transparency, while making sure our management team and Staff are optimally motivated in order to add value and deliver quality services to the satisfaction of all stakeholders.
Click the link below for more info…