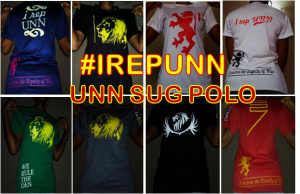 The UNN SUG POLO is now available
For enquiries
Contact:
08147714635
08117833094
08180368035
OR
Visit https://www.facebook.com/UNN-SUG-POLO-1616536735051773/
#IREPUNN
ALUTA CONTINUA… VICTORIA ASCERTA

Creativity Corner : An E-Commerce Site Named Teenzcity Created By Ekwunife Olisaemeka Of The Department Of Political Science and Maduka Ifeanyi, Of The Department Of Computer /Statistics.
The idea of our website was inspired by the motive to give online shopping a new perspective where there is no extra fee for shopping online and the products can be changed if the customer isn't satisfied.
However we decided to make online shopping a lot easier by making mode of payment flexible n easy while bringing the needs of the people to their door steps thereby eradicating the hazards/challenges of being stuck in traffic while going to shop.
After we got the idea we made it a challenge to see it through and turn it into a reality.With the skill set acquired from our great University called UNN we decided to put that into practice.We are not giving up until we make our E-commerce store an internationally acclaimed one with the quality of our services and the  help of our media marketing agent.Without a doubt we are very confident that we will excel and the sky is just a starting point for us.
Click on TEENZ CITY to visit their website