On Monday, November 14, 2016, the Vice-Chancellor of the University of Nigeria, Prof Benjamin Ozumba, received in audience, a group of academics responsible for advancing collaboration between the University of Nigeria's College of Medicine and the University of Winnipeg.
The group also used the occasion to present a brand new Hummer bus donated to the college by UNNCOMA, North America to the Vice-Chancellor.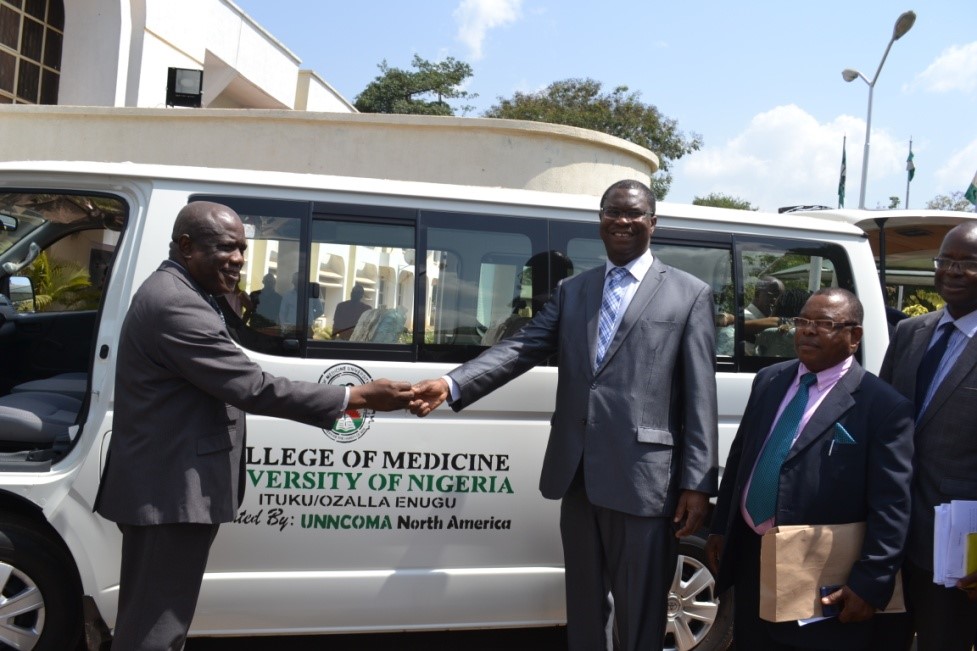 The Provost, College of Medicine, Ven. Prof. Ernest Onwuasigwe (left) presenting the bus's key to the Vice-Chancellor, Prof. Benjamin Ozummba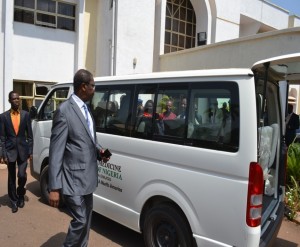 The Vice-Chancellor inspecting the new bus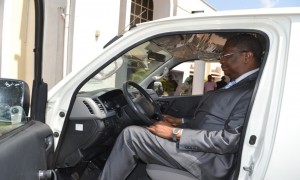 VC on the steering  of the bus
The VC, Principal Officers of the University and the collaboration group from the College of Medicine after their courtesy call on the VC.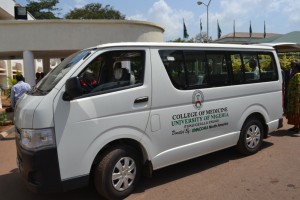 The bus donated UNNCOMA, North America