DISCLAIMER
University of Nigeria Nsukka
 Faculty of the Social Sciences
The Faculty of the Social Sciences, University of Nigeria Nsukka wishes to inform the general public that the purported University of Nigeria Merit Award programme endorsed by Messrs Okey Okechukwu and Ben Onwudinjo as contacts and scheduled for 24th March 2016 at the Congress Hall Transcorp Hilton Hotel is a fluke and therefore a scam. It does not have the consent of both the Faculty and the University despite a forged endorsement of the Vice- Chancellor's signature.
We hereby disassociate the Faculty and the University from the Award. Furthermore, the planned colloquium at the National Centre for Women Development has been cancelled because of the infusion of the award into the Colloquium programme. Anybody associating himself/herself with the above activities does so at his/her own risk.
The Faculty and the University regret the inconveniences this will cause our earlier invited guests to the colloquium.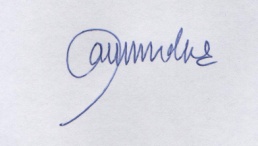 Prof. I.A. Madu
Dean, Faculty of the Social Sciences
University of Nigeria, Nsukka